Congrats to the collaborative WeFold group for their recent paper published in Nature Scientific Reports. Thank you to all R@h volunteers who contributed to this work.

Congrats to the WeFold group for their recent publication, An analysis and evaluation of the WeFold collaborative for protein structure prediction and its pipelines in CASP11 and CASP12, in Nature Scientific Reports. As CASP13 is currently in full swing, this article describes the results and analysis of the CASP11 and CASP12 WeFold coopetition (cooperation and competition) . Most of the models used by WeFold for CASP12 (and currently for CASP13) were generated by Rosetta@home volunteers. Congrats and Thank you!
3 Jul 2018, 0:13:42 UTC · Discuss

---
Rosetta Android version 4.10 released

This version uses a relatively recent version of the Rosetta source. It includes updates to the cyclic peptide folding protocol among other code updates and additions since the previous build. Please post comments and issues in this thread.
27 Apr 2018, 23:29:47 UTC · Discuss

---
Science opinion article about protein engineering and David Baker

Checkout a recent Bloomberg science opinion article about some of the science behind this project, protein engineering, and David Baker, titled Protein Engineering May Be the Future of Science.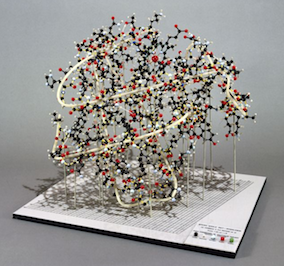 28 Mar 2018, 17:51:52 UTC · Discuss

---
Rosetta 4.07 released

This version contains a bug fix for the cyclic peptide folding protocol. Please post any issues/bugs regarding this application in this thread.
27 Feb 2018, 18:33:12 UTC · Discuss

---
Charity Event 2018

The Charity Team has chosen Rosetta@home for their 10th annual event to receive extended computation support for 2 weeks (January 14th 2018, 0.01h to January 27th 2018, 23.59h UTC). To participate, BOINC members are asked to leave their 'Home Teams' and join the Charity Team to crunch Rosetta@home together without the normal 'Race Conditions' during this time frame.

To join the Charity Team at Rosetta@home please click here:
https://boinc.bakerlab.org/rosetta/team_display.php?teamid=10787

You can find more information on the Charity Event forums:
http://forum.charity.boinc-af.org/index.php?board=12.0
and about the Charity Team: https://www.seti-germany.de/wiki/Charity_Team

Stats are also available at:
Team Stats (BoincStats): https://boincstats.com/en/stats/14/team/detail/10787/lastDays
User Stats (Sébastien): http://statseb.boinc-af.org/charity/
Comparison Stats (XSmeagolX): https://timo-schneider.de/sgstats/charity2018

Many thanks to the Charity Team for choosing Rosetta@home for their annual event!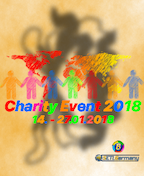 4 Jan 2018, 0:30:08 UTC · Discuss

---
... more
News is available as an
RSS feed